2017 was a busy but happy year for Hugo. Here's a bit about what happened!
The year didn't start out terribly well as Hugo had quite a bit of illness early in the year. As soon as school started he had a few long stints in hospital with very bad respiratory issues - a couple of these very serious stints in intensive care. We originally put this down to aspiration or illness but it kept happening with no apparent other reason and so we then started to think about what else might be triggering these periods of respiratory distress. After much thought one possibility we came up with was that he was very allergic to mould. He had been attending physio at a local clinic situated in an old house. It was known that this house had mould in it in places and the physio did suggest this as a possibility for what might be causing his respiratory issues. This seemed like a plausible possibility and so we stopped taking him there (he now does physio at home) and once we did this he didn't have any other (serious!) illnesses during the year. Since those early stints in hospital last year he's been really quite well overall and (touch wood!) hasn't been in hospital at all!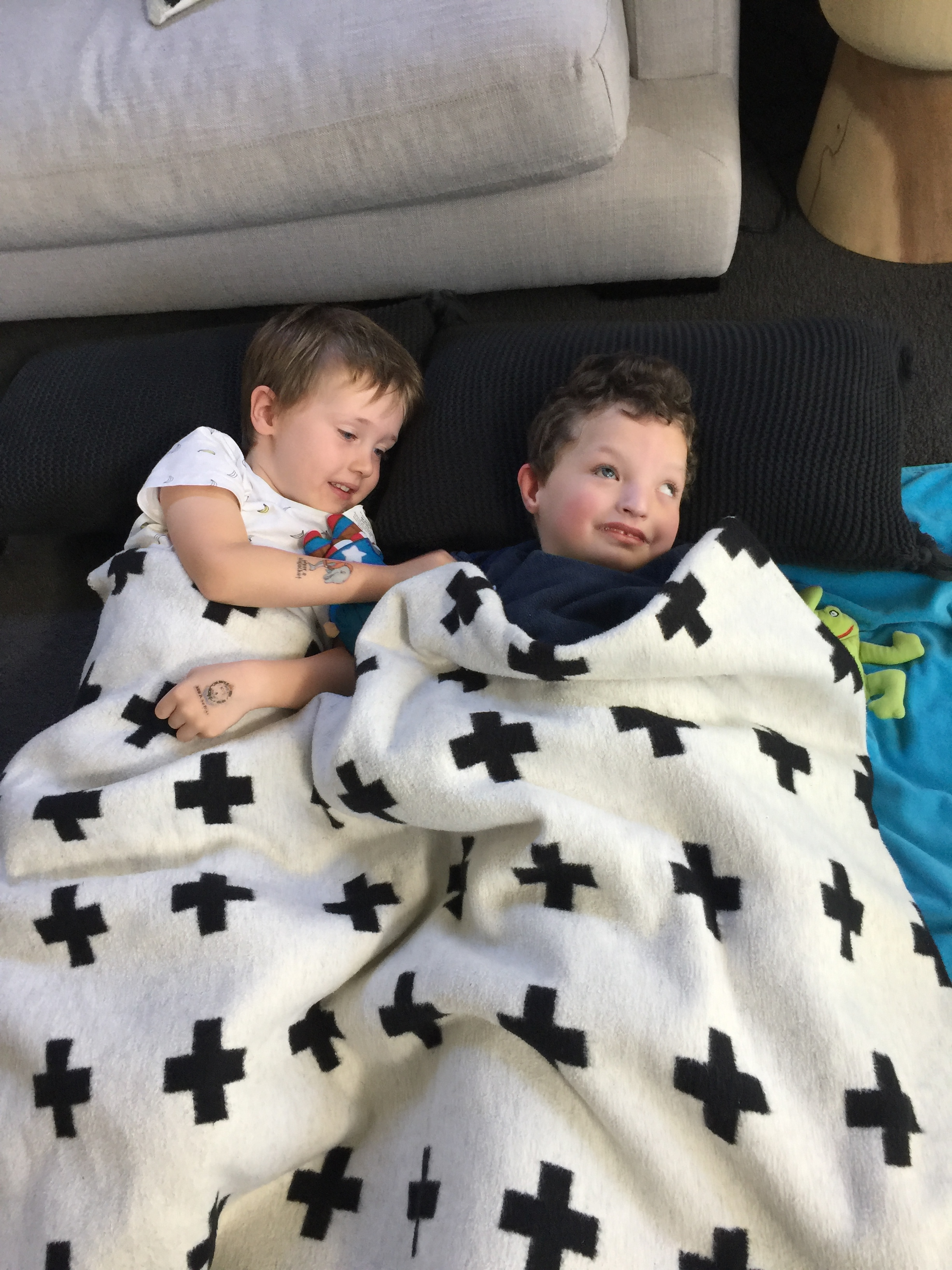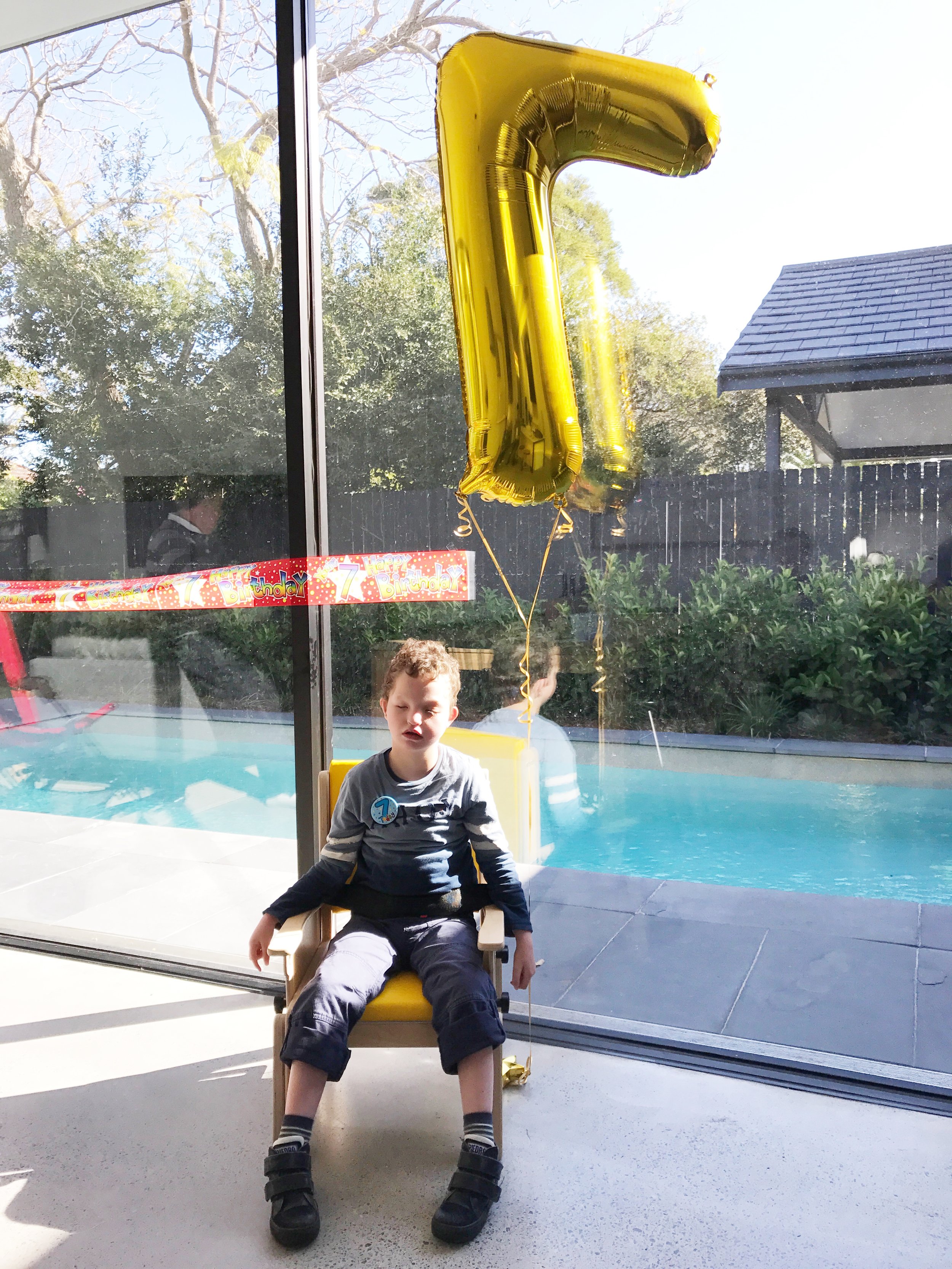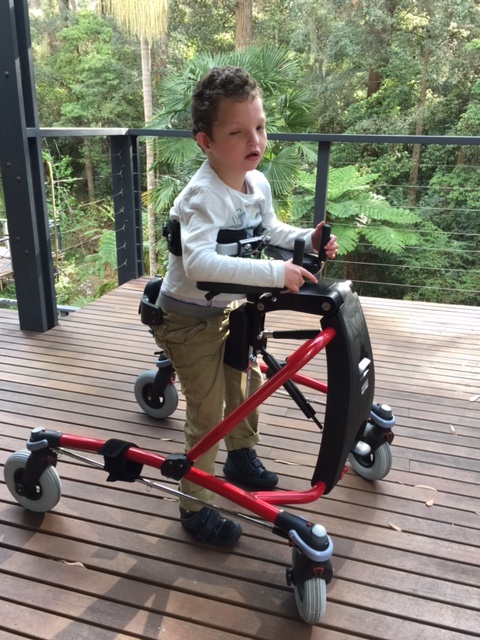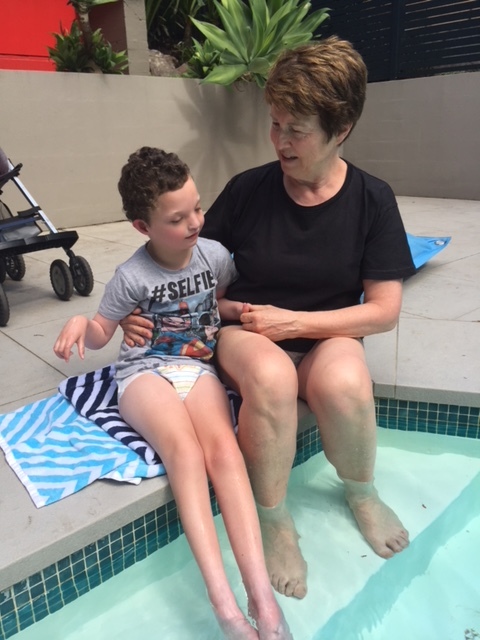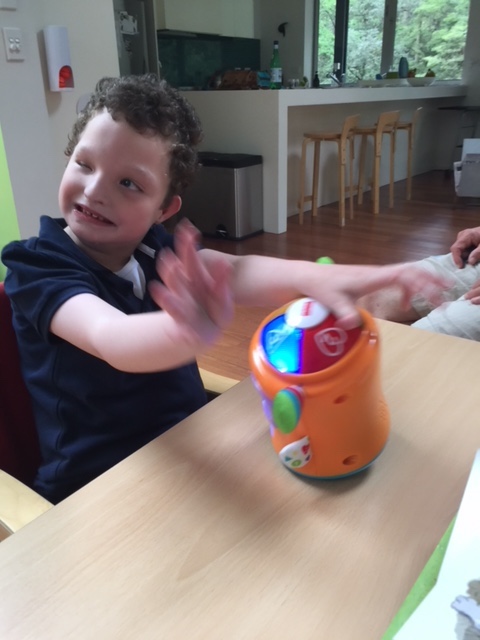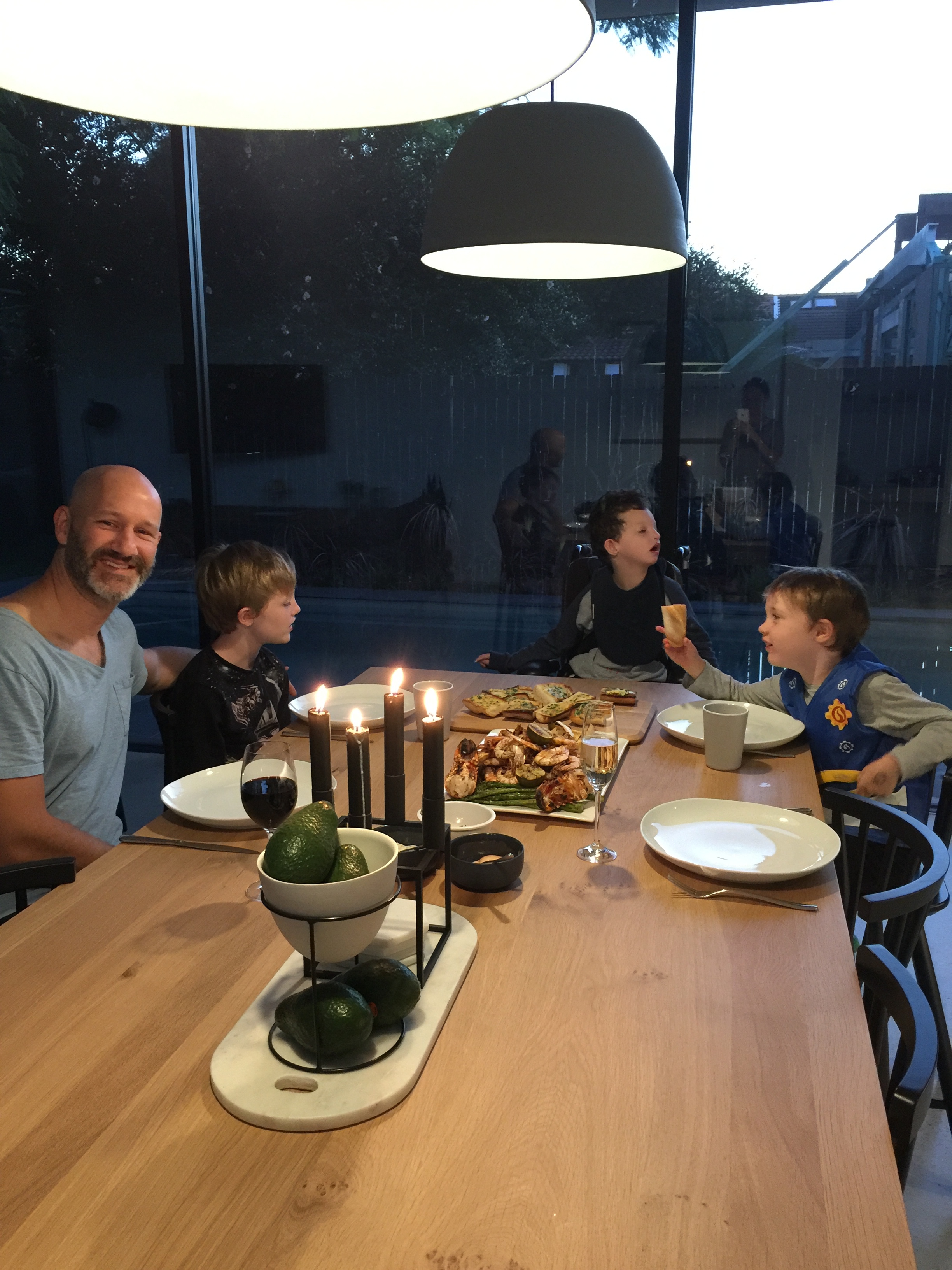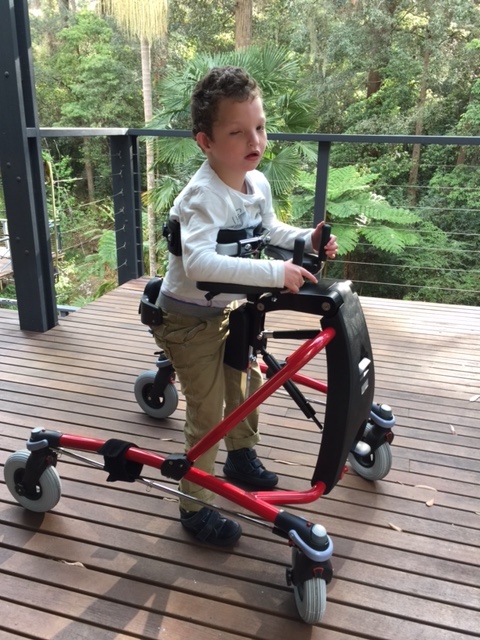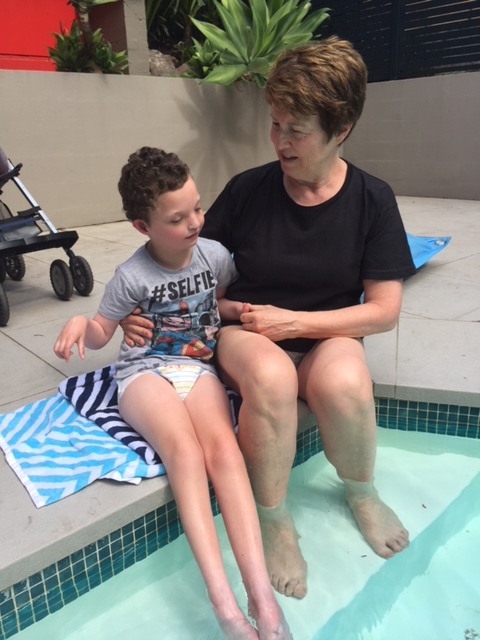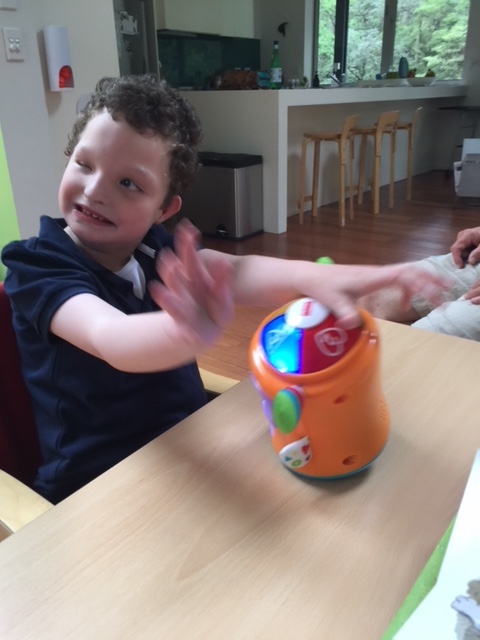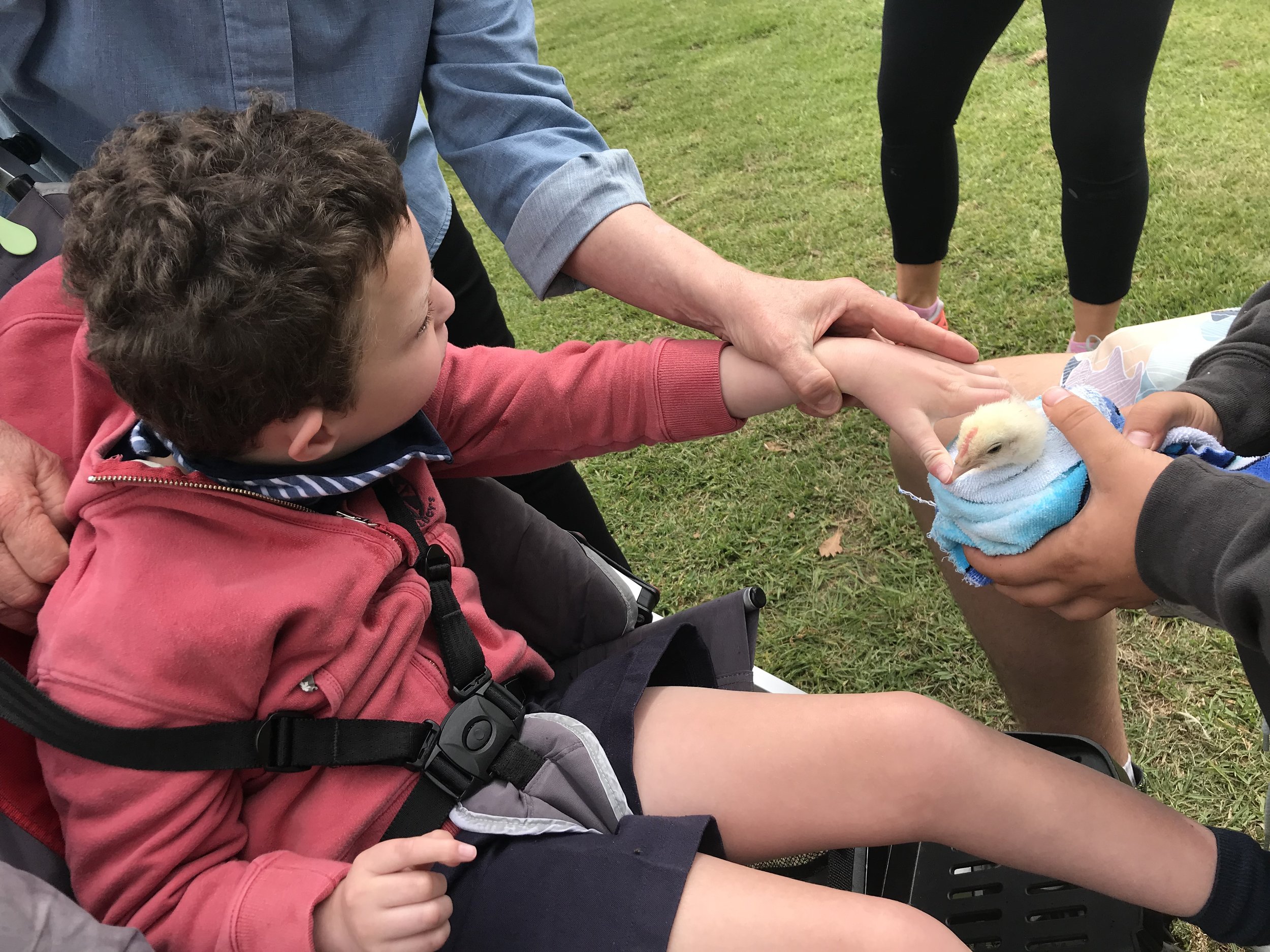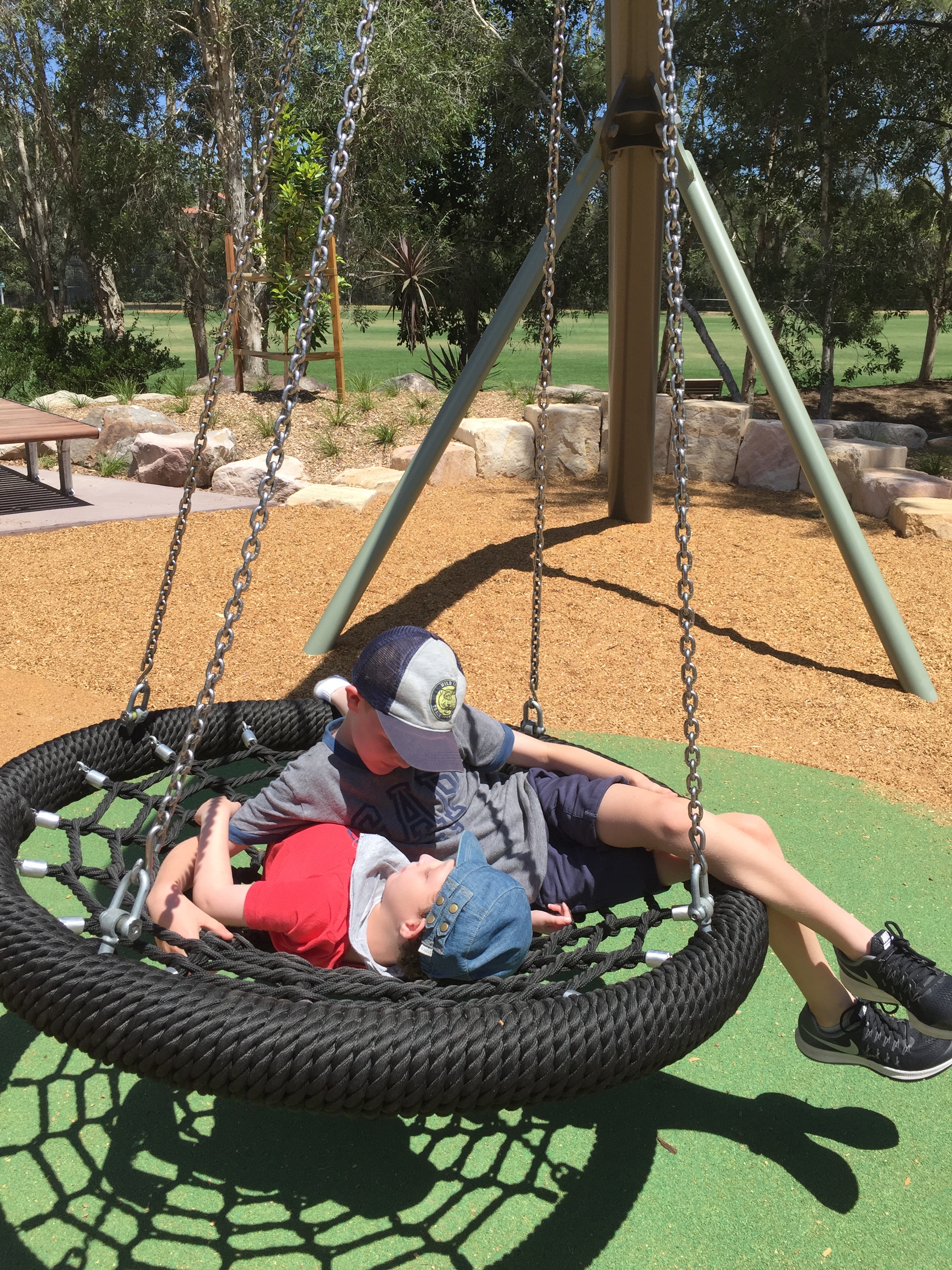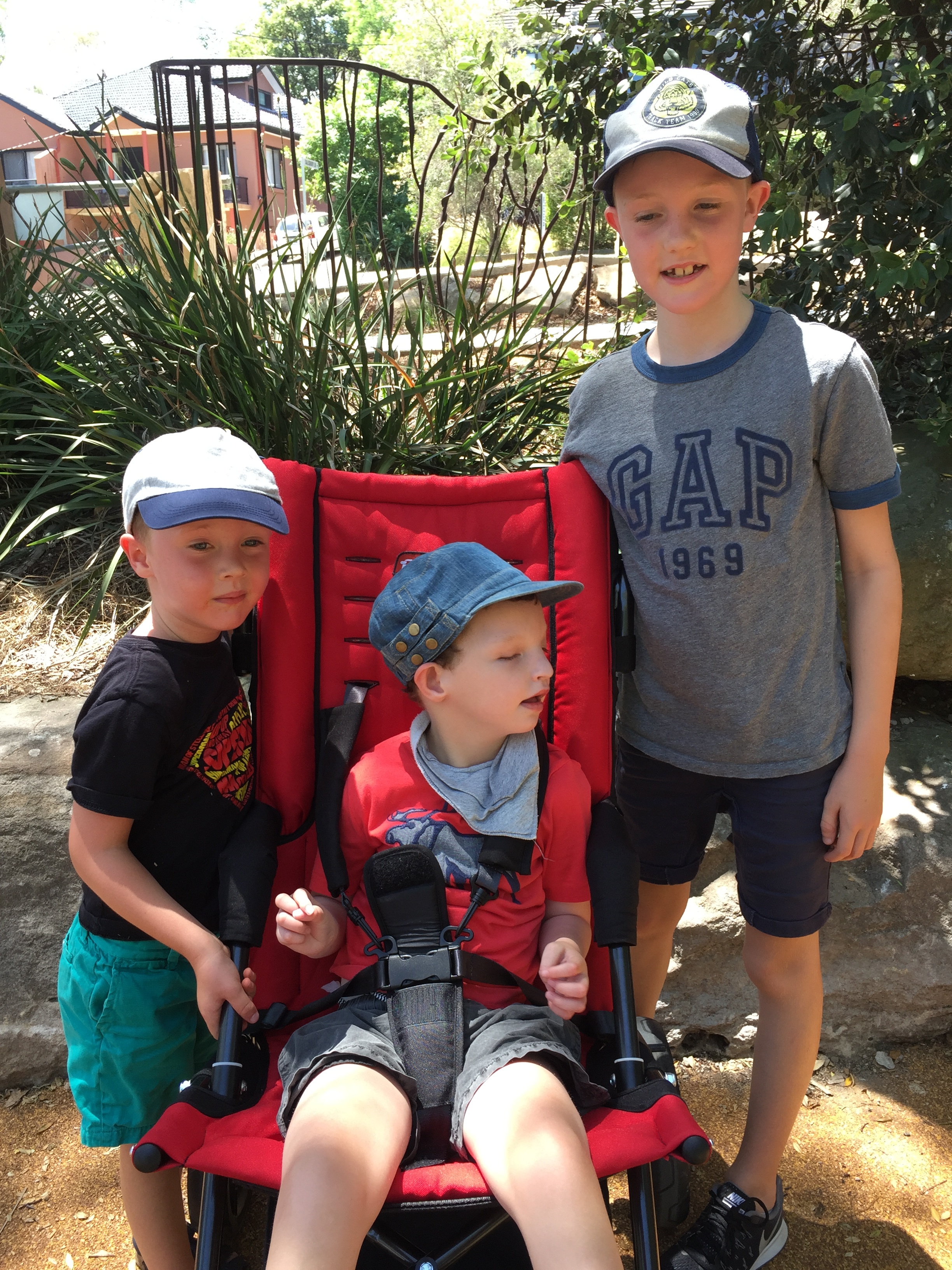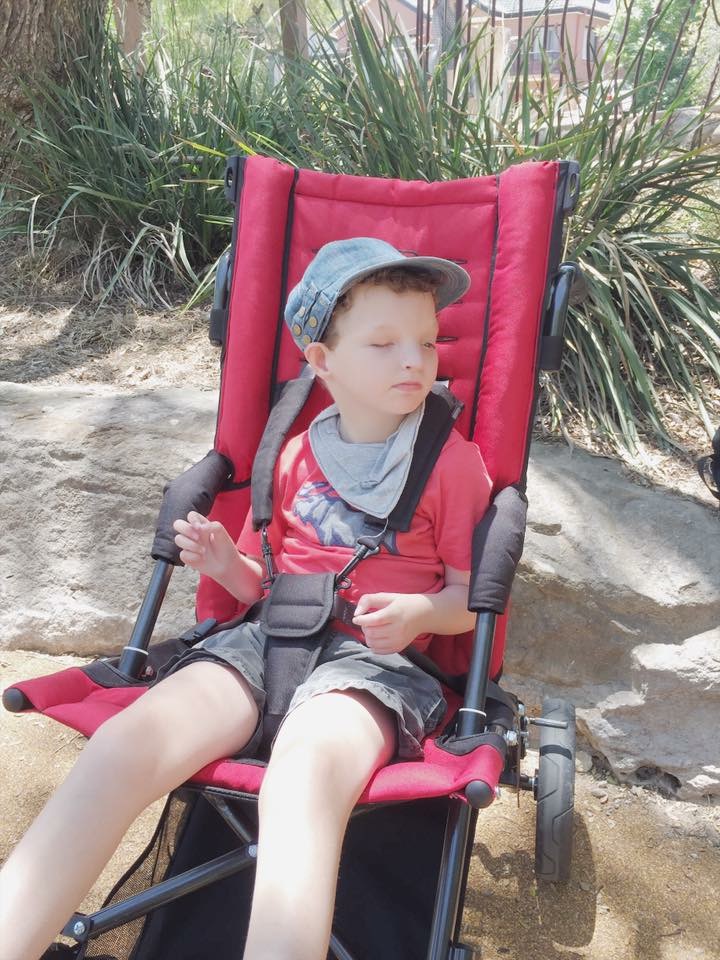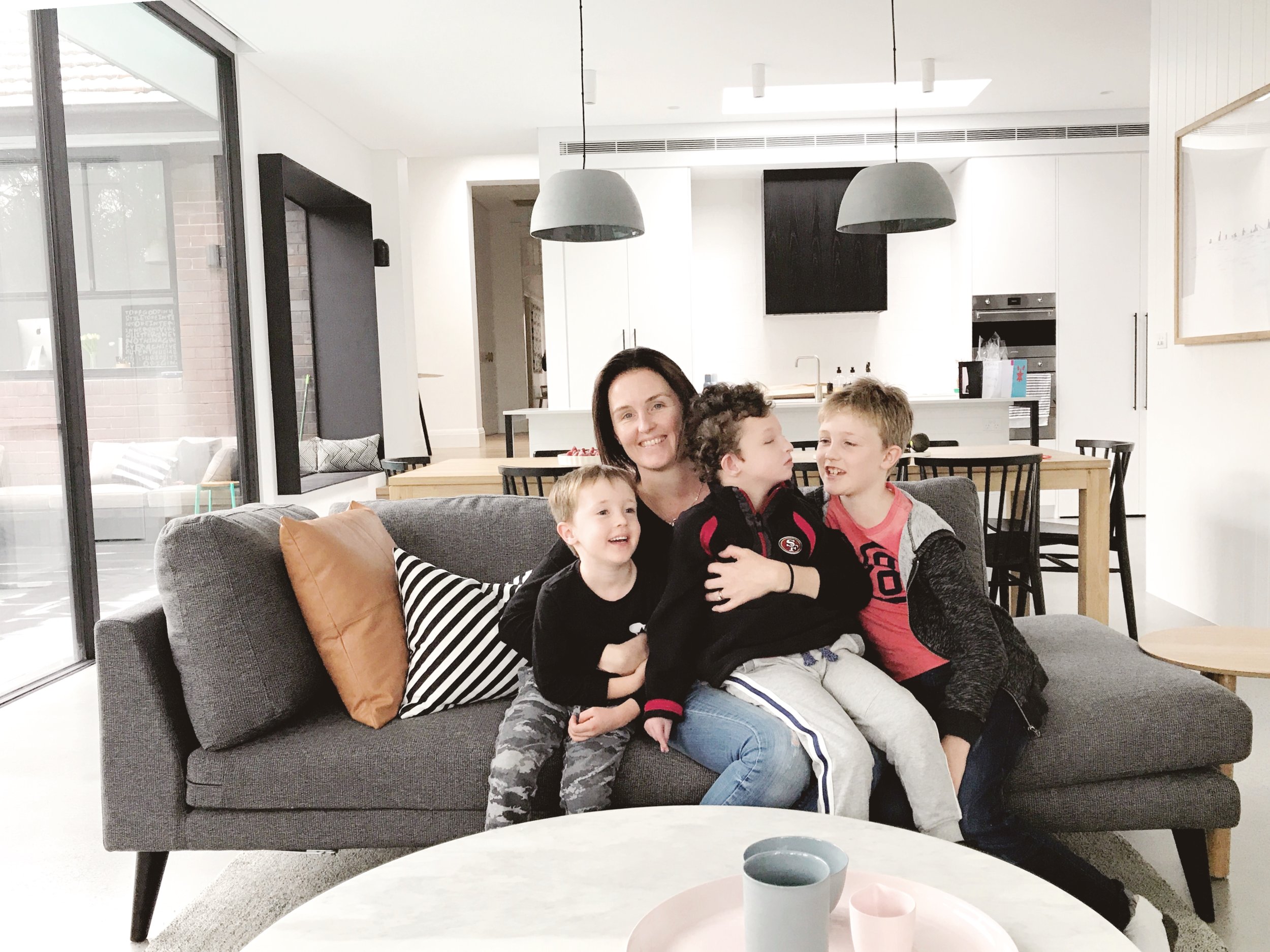 Hugo otherwise has had a very happy and productive year. He's starting to make some real progress with communication and in the past few months he has learned to 'high five' with people as a way of saying hello, which is fun. You have to be very patient waiting for the little hand to come up and meet yours, but he does eventually do it. He's very pleased with himself when he gets praise for that and continues to always be very impressed with himself for doing clever things.
His standing and walking are making progress, albeit slowly. He got a new walker during 2017 (see the photo above) which helps to support him better through the torso and he enjoys spending time on this walker more than the last once, which he found very tiring and didn't quite have the right level of support for him. He's making a little bit of progress on being able to propel himself on the walker on his own, but hasn't quite got the hang of that yet. If motivated enough he can work out how to get from place to place though - even if moving backwards! He did this in order to find some of his books on a table not long ago - making his way over to the little table just so he could swing his arm out and knock all the books on the floor. Go Hugo! :)
School has continued to be really enjoyable for Hugo. He is very popular with his classmates and his best friend Maddison has been with him from kindy now, and is in his class again for 2018, which is lovely. They have a very special bond and Maddison rarely leaves his side at school. For the 2017 Christmas concert Hugo dressed up as a koala for the class performance, which was super cute - you can see a picture of that in the gallery above.
2017 was our first year of NDIS funding. While we did end up getting a pretty good package of funding for Hugo's therapies, equipment and care support the interactions throughout the year with the NDIA were unbelievably frustrating and upsetting. I won't go too much in to all of that here, but it really was a difficult part of the year. However, in the end we have managed to get funding for some new car seats (one for our car and one for Bertie and Bunny) plus some other equipment that he desperately needed. But a great part of the year was that with the funding for a care/support worker for Hugo we were able to find Thomas who became a great support to the family and a great friend for Hugo. Thomas is a medial student who came to work with Hugo during the summer holidays while he was on a break from Uni. He did some great things with Hugo and even bought him a little basketball set - as you can see in the photos. Thomas has now returned to uni but we are lucky that his sister, Rosie, has joined us to help look after him after school on 2 or sometimes 3 days a week, which is a great support for Bunny and Bertie. So there have been some big bonuses about having the NDIS funding introduced, despite the frustrations that it has also caused.
Hugo turned 7 in 2017 which we can't quite believe! He's now incredibly tall and is such a friendly and sociable boy. He continues to really enjoy the company of others and loves to be the centre of attention at parties and gatherings. Like his brothers he's a high achiever in his own way and is always incredibly proud of himself when he masters something new or when he does something clever. There's lots of examples of this in the gallery photos from the past year.
Overall it's been a pretty positive year for Hugo with not too much ill health, lots of happiness and enjoyment and some progress with his communication and physical achievements. He's recently started school for 2018 and has a wonderful teacher who is creating some fantastic experiences for him. He often comes home with a button recorded by his teacher with an update of the day and he loves to press the button and "tell" us all about what he's been up to. This is a great initiative given that he obviously can't tell us about his day himself.
We are looking forward to a fantastic year ahead and can't wait to report on his new achievements next time!
Clare, Hugo and the family xx