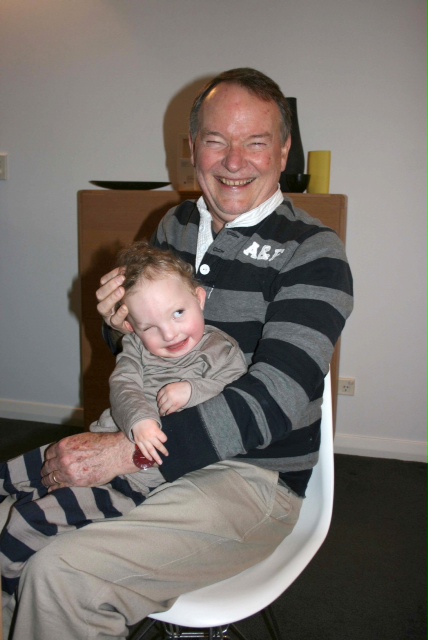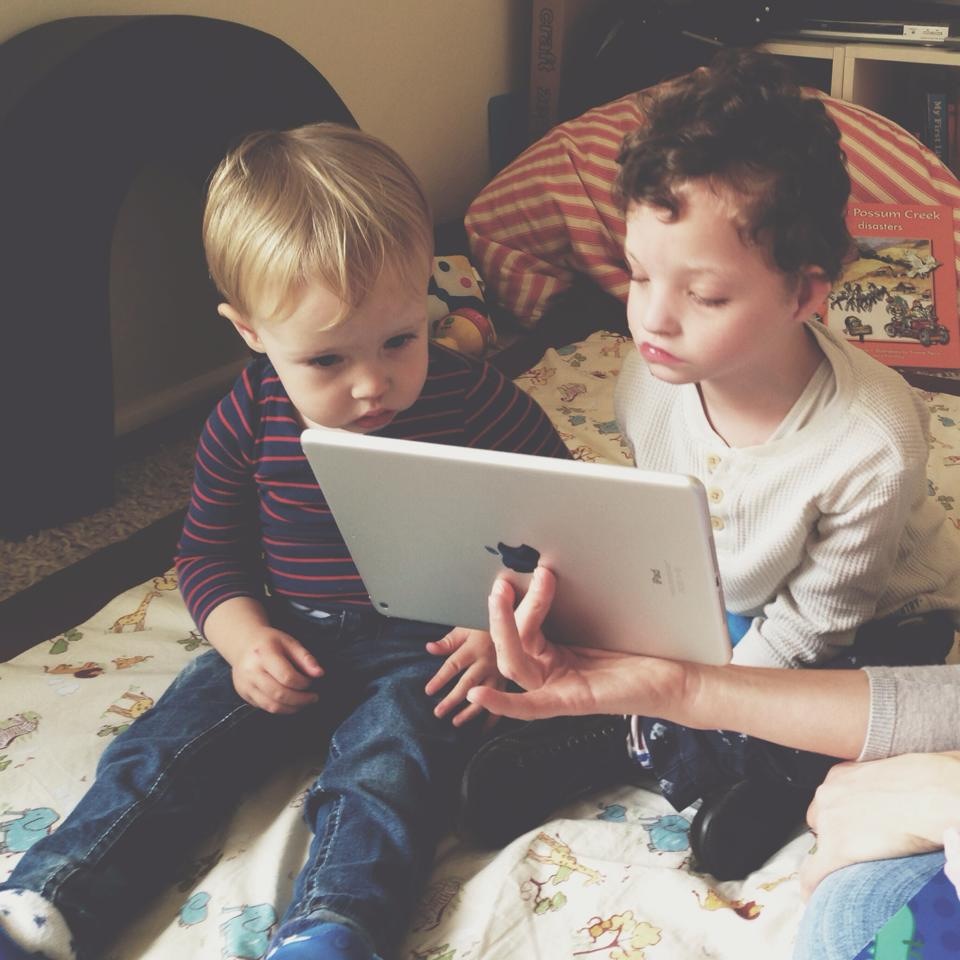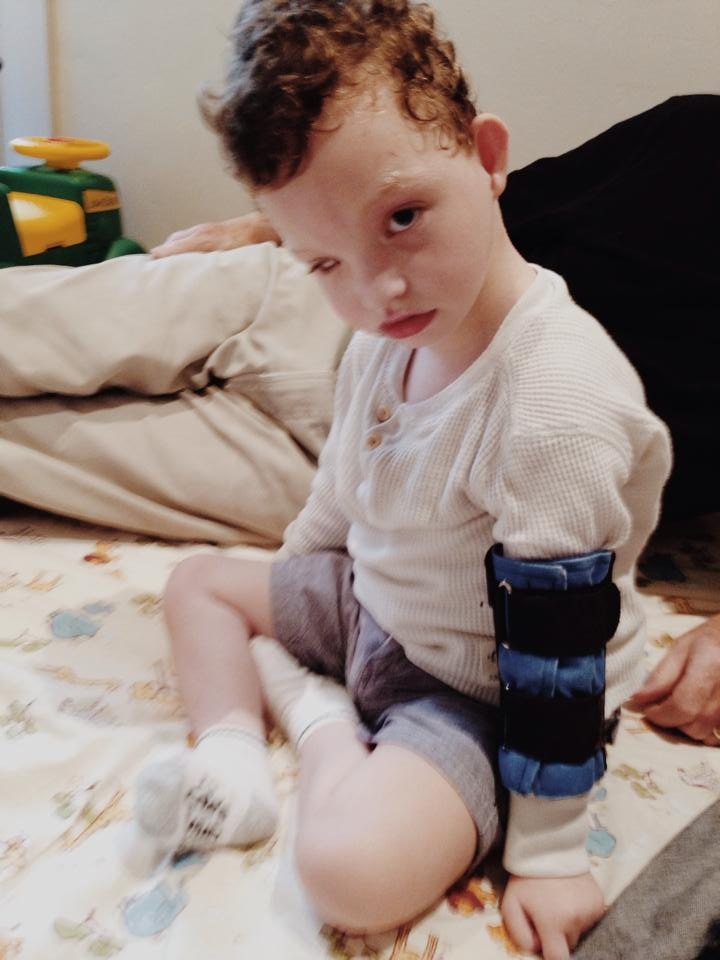 Hello, my name is Hugo!
This website is all about our little boy, Hugo, who was born with a rare genetic condition called Wolf-Hirschhorn syndrome. We have made the website for a number of reasons.
As a way of Hugo's family and friends to follow his (quite remarkable) progress.
To provide information on Hugo's rare condition, Wolf-Hirschhorn Syndrome.
To provide advice and support for other families that have a child with a disability about the numerous things we have learned along the way.
To help the people we meet learn how to introduce their children to Hugo in an age appropriate way.
The website is a celebration of Hugo's life so far and everything he means to our family. We hope you enjoy having a look around!
Who is Hugo?
Hugo is a happy and sociable boy who was born with a rare genetic condition called Wolf-Hirschhorn syndrome. For specific details about his syndrome and how it affects him, see this page. Hugo is the middle son of Clare and Paul and has two brothers, Caleb who is two years older than him and Archie, who is two years younger than him. Hugo was born in September 2010. We live in Sydney, Australia.
For the first few years of his life, Hugo lived at home with us (his parents) and his older brother, but in July 2012, with the arrival of baby Archie, life became too stressful for everyone. Hugo was constantly getting sick from illnesses being brought home from Caleb's daycare, we (his parents) were frazzled and stressed by the trips in and out of hospital and nobody in the family was coping very well. After a particularly long and difficult stint in hospital (one of many leading up to that point), Hugo's amazing maternal grandparents, who we all call Bertie and Bunny, invited Hugo to come and stay for a while to give everyone a break and allow all the kids to get the care and attention that they individually needed. Hugo has since become a permanent resident at Bertie and Bunny's house, where he loves it and where he is given the most wonderful love, care and support any child could hope for. Our families live close by and we all see each other often.
Because of his syndrome Hugo has had a remarkably difficult life. He has already had more operations than you can count on one hand, and if you were to add up the time he's spent in hospital so far, it would probably equate to close to a year of his short life. But Hugo is a fighter. We've been close to losing him on a number of occasions and each time he has fought his way back with strength and determination.
Up until now it has been Hugo's condition that has shaped who he is and how other people see him. He has had few friends (that is, people who have not been paid to be part of his life such as carers, therapists or doctors) and he has largely spent most of his time at home with his family, or in hospital. But when Hugo turned 4 things started to change. He started at preschool (in an integrated environment with other children who were not disabled) and the children wanted to get to know him and play with him. We noticed that sometimes those children (and lots of adults too!) didn't understand why Hugo didn't respond or play with them in the way they expect and we wanted to create this website as a way of introducing Hugo to people outside our family. As time goes on his preschool and school friends, as well as the friends of his bothers, Caleb and Archie, have questions about Hugo that parents and teachers may find hard to answer. We wanted to introduce the world to the Hugo that we know, in the hope that it helps people understand that although he seems different, he has many of the same likes and dislikes as other little boys.
Hugo's progress is absolutely remarkable from from where he started life. When he was a few months old I distinctly remember meeting with the geneticist where she presented my husband and I with the outcomes of Hugo's genetic tests. I remember the day well - not only because of the traumatic news but also because it was also our fifth wedding anniversary! The news wasn't good and the doctor burst into tears (unhelpful...). In that meeting we were told that Hugo only had a 50% chance of living until his second birthday and that even if he did survive he would never hold his head up or learn to sit up, walk or talk. What that doctor didn't know is that Hugo is fiercely determined and tries hard at everything he does. Fast forward a few short years and Hugo is now a strong and (mostly) healthy five year old. In the past few years he has made huge developmental strides and has gone from being a fragile baby to an active school boy. With Bunny and Bertie's significant investment of time, money and research in finding the best possible therapists, Hugo now has a team around him that provide advice and support that have helped him learn to sit up, stand up, ride a bike, walk in a walking frame and even take some steps (see the blog for a video!). Although Hugo still has a life of significant challenge ahead of him, through the positive outlook of the people who surround him, his future is full of hope and possibility. Who knows what Hugo will achieve next!
Keep up to date with all of Hugo's progress over on the blog.
Read about how to introduce Hugo to other children in an age appropriate way here.
Find out about Wolf-Hirschhorn Syndrome here.
Get in contact with us over here.